SIBPA 2018  Special Issue
Authors whose Abstracts have been accepted for presentation at SIBPA 2018 in Ancona are invited to submit an article, either full-length manuscript or review paper, for consideration of publication in a special issue of Biophysical Chemistry, Elsevier. As stated in a recent agreement between SIBPA with Elsevier, the journal Biophysical Chemistry is affiliated to SIBPA and publishes on a regular basis the proceedings of the SIBPA National Congress.
All contributions to the special issue will undergo a peer-reviewed process as established by the usual high standards and guidelines of the journal.
The acceptance of an abstract for presentation at the Congress does not necessarily guarantee the acceptance for publication in the Special Issue.
Further details on submission to Biophysical Chemistry will be communicated to all potential contributors after the Congress.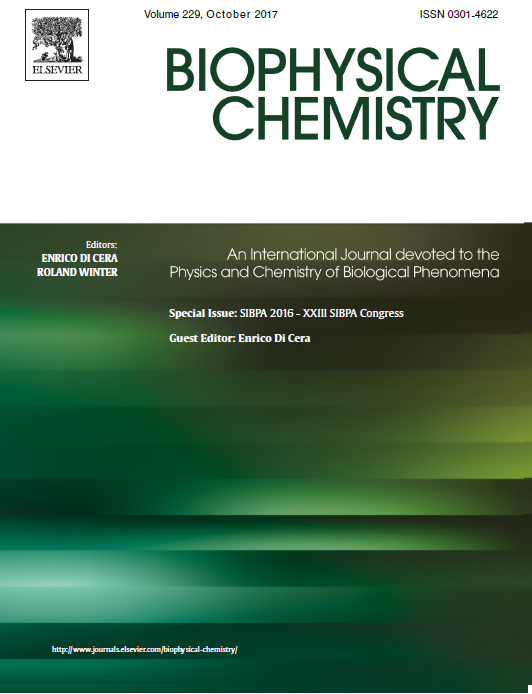 Previous SIBPA Congress special issues are available here: "Publications of SIBPA".